How to choose industrial sewage treatment equipment?
31-08-2022
In order to prevent the environment on which human beings live from being polluted, my country has successively introduced relevant policies in recent years, and people have gradually begun to pay attention to the environmental protection industry, and there are more and more sewage treatment equipment factories. What are the purchasing skills to pay attention to?
High efficiency:
High efficiency means low energy consumption, professionally optimized hydraulic bionic design of blade structure, smooth operation, repelling rigid and flexible foreign bodies, ensuring long-term smooth operation and improving service life.
Modularity:
The aggregated body design, simple and safe support and installation system (pre-embedded can be avoided), make installation, inspection and maintenance easy to operate flexibly and save natural and social resources.

Good quality:
High standard of components and material selection, imported bearings and anti-fog cover motor, motor winding insulation grade is F grade, protection grade is IP68 grade, two mechanical seals are made of tungsten carbide-silicon carbide, and the fastening parts are made of Stainless steel.
Safety factor:
The overall sealing of the equipment, the protection of the parts, the airtight connection cavity of the multi-layer flexible cable, the controllable elastic design, to prevent the leakage of electricity, water, loosening,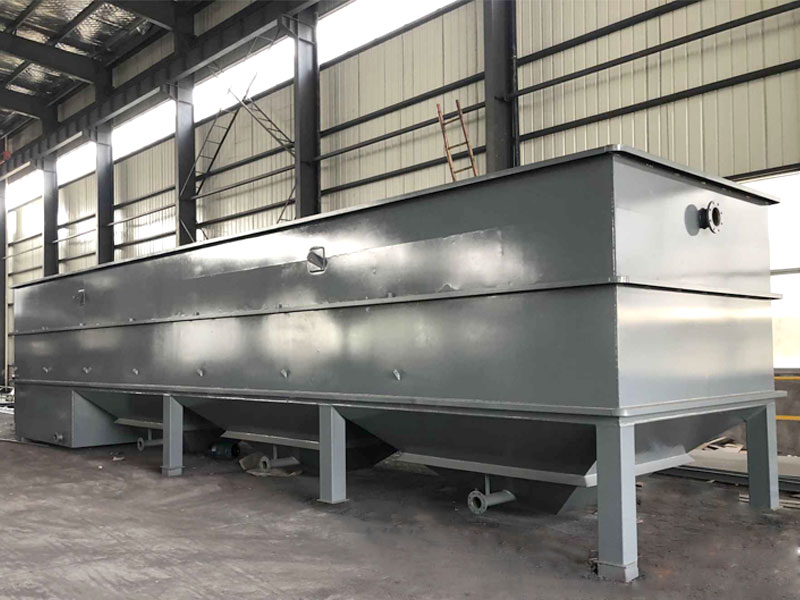 Product Features of Water Treatment Equipment:
1. The structure is compact and the floor area is small. You can choose to be on the ground or buried in the ground. Plant flowers and plants on the upper part of the equipment or build small buildings.
2. No impact on the surrounding environment, less sludge output and less noise.
3. New technology, good effect and long service life.
4. Gravity flow is adopted to save energy.
5. Easy to operate and easy to maintain.
6. Fully automatic control, no need for professional management.
7. The equipment can be manufactured according to the standard, and can also be specially designed and arranged according to the needs of users.
8. The Water Treatment Equipment is centered on high-efficiency biochemical treatment, integrating biochemical treatment, sedimentation, disinfection and other unit treatments, with good water quality stability.