What is the function of the primary sedimentation tank of sewage treatment equipment
15-08-2022
The primary settling tank can remove the sedimentable and floating matter in the wastewater. After primary sedimentation of wastewater, it can remove about 50% of sunkable matter, grease and floating matter, and 20% of BOD. Calculated based on the removal of BOD or solid matter per unit mass, it is easy to use for domestic sewage and industrial sewage with high suspended solids. Pretreatment of the primary settling tank.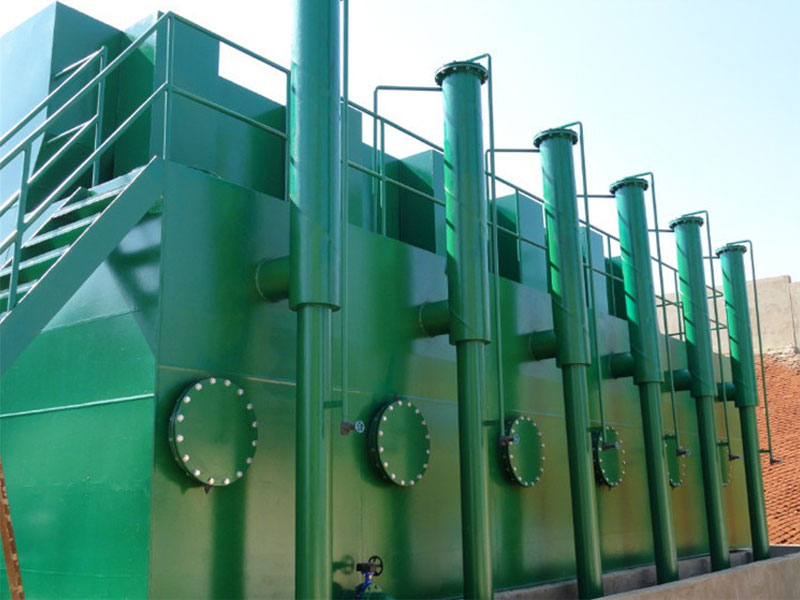 The main functions of the primary sedimentation tank are as follows:

(1) Removal of sinkable and floating objects to reduce the load of subsequent treatment facilities.
(2) The fine solids are flocculated into larger particles, which strengthens the solid-liquid separation effect.
(3) It has a certain adsorption and removal effect on colloidal substances.
(4) To a certain extent, the primary sedimentation tank can play the role of a regulating tank, which has a certain degree of homogenization effect on the water quality. Slow down the impact of water quality changes on subsequent biochemical systems.
(5) Some wastewater treatment process systems return part of the secondary sedimentation tank sludge to the primary sedimentation tank to play the biological flocculation effect of the secondary sedimentation tank sludge, which can adsorb more soluble and colloidal organic matter and improve the removal of the primary sedimentation tank. efficiency.
In addition, iron and aluminum-containing coagulants can also be added before the primary sedimentation tank to strengthen the phosphorus removal effect. After the iron-containing primary sedimentation tank sludge enters the sludge digestion system, it can also increase the activity of methanogenic bacteria and reduce the sulfur content in the biogas, thereby increasing the biogas production and saving the cost of biogas desulfurization.
The main products produced by the company including:
Water Treatment Equipment, Industrial Grid Cleaning Equipment, Grid Slag Conveying And Pressing Equipment, Sand Sink And Sand Water Separation Equipment, Aspiration Sludge Scraper, Sludge Dewatering Equipment, Dosing Mixing And Stirring Device, etc.
Looking forward to your consultation!