Reverse Osmosis Seawater Brackish Water Desalination Equipment
Brand FUXIN
Product origin Jiangsu
Delivery time 10-20 weeks
Supply capacity 1000 sets/year
Reverse osmosis equipment is to pass the raw water through fine filter, granular activated carbon filter, compressed activated carbon filter, etc., and then pressurize it through pump, with an aperture of 1 /10000 μ The reverse osmosis membrane of M can change the water with higher concentration into water with lower concentration, and isolate all the impurities mixed into the water such as industrial pollutants, heavy metals, bacteria and viruses, so as to meet the water quality requirements of industrial production. Because the purity of water produced by RO reverse osmosis technology is the highest among all water production technologies mastered by mankind at present, and the cleanliness is almost 100%, people call this water production machine reverse osmosis equipment.
Download
Reverse Osmosis Seawater Brackish Water Desalination Equipment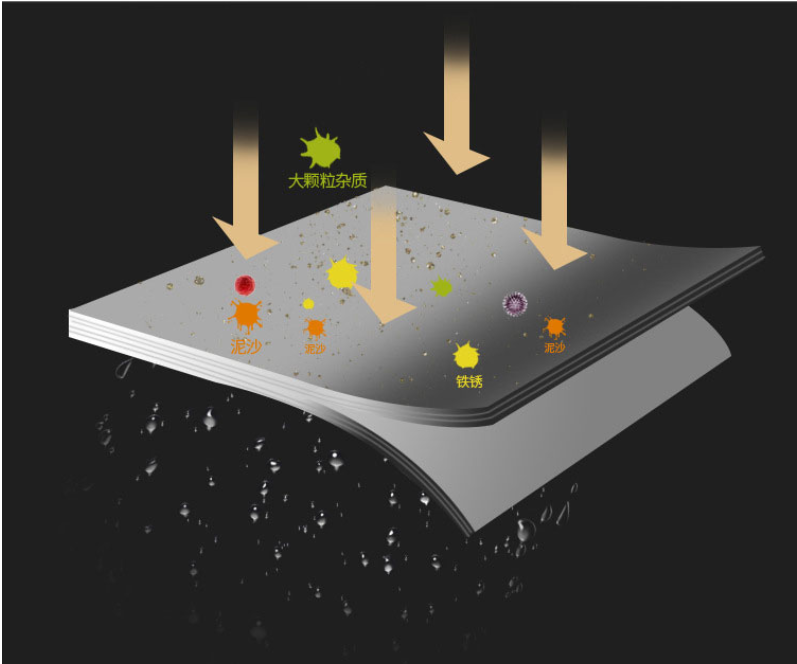 Brief Introduction:
RO-X series reverse osmosis seawater and brackish water desalination equipment are divided into mobile unit (RO-XM) and engineering unit (RO-XE).
All RO Seawater membrane filtration water treatment plants are started from booster pump, it feeds raw water to pretreatment tanks. Depends on capacity pretreatment tank size and numbers can be changed. Because of High TDS (total dissolve solid) and salt water's corrosion, we are using FRP or Carbon Steel material for pretreatment tanks. Pretreatment consists of Sand Media Filter Tank, Activated Carbon Filter Media Tank and Softener Tank which has ion exchange resin inside, they are very important for commercial RO Desalination Machine.
The mobile device is suitable for group water supply for mobile operations such as vehicle or marine, such as ocean-going merchant ships, drilling platforms, field exploration, etc.;
The industrial scale seawater desalination device is suitable for islands, residences, high saline alkali areas and seawater reverse irrigation areas. The unit adopts the most advanced American seawater reverse osmosis membrane elements, pressure vessels, high-pressure pumps and other equipment in the world, and is equipped with reasonable and efficient pretreatment equipment, which can effectively remove harmful components such as inorganic salts, heavy metal ions, organics, bacteria and viruses in seawater, and desalinate seawater to meet the national drinking water standard.
Function:
Pretreatment systems such as multi-media filter, microfilter and sterilization device protect the reverse osmosis membrane from damage.
American seawater composite reverse osmosis membrane with high desalination rate and low operating pressure has excellent water quality, low operating cost and long service life.
Imported high-pressure pump with high efficiency, low noise and excellent quality.
The imported on-line raw water and product water conductivity meter and pH meter can monitor the water quality at any time.
Imported online product water and concentrated water flowmeter can monitor the product water volume and system recovery rate at any time.
PLC program controls automatic start and stop, dosing and flushing.
Equipped with automatic circulation cleaning system for cleaning after membrane pollution.
The quick flushing valve washes the membrane surface regularly to reduce the membrane pollution speed and prolong the service life of the membrane.
Operating parameters:
Water production: 0.75m3/h-100m3/h-set
Desalination rate: average 99%
Operating pressure: 4mpa-7mpa
Recovery rate: 10% - 40%
Seawater temperature: 2 ℃ - 40 ℃
Equipment model and specification:
Model

Water Yield

(L/d)

Motor power(KW)

Inlet size(Inch)

Equipment size(cm)

Weight

(kg)

RO-XM-75

750

2.2

1/2"

85x60x47

69

RO-XM-150

1500

2.2

1/2"

85x60x47

72

RO-XM-300

3000

4.0

1/2"

150x60x47

88

RO-XM-600

6000

4.0

3/4"

150x60x47

100

RO-XM-750

7500

4.8

3/4"

150x60x47

135

RO-XM-1500

15000

4.8

1"

150x60x47

270
| | | | | | |
| --- | --- | --- | --- | --- | --- |
| Model | Water Yield(m3/d) | Motor power(KWH/m3) | Inlet size(Inch) | Equipment size(cm) | Weight(kg) |
| RO-XE-30 | 30 | 3.8 | 1.5" | 365x122x150 | 600 |
| RO-XE-45 | 45 | 3.8 | 1.5" | 365x122x150 | 800 |
| RO-XE-100 | 100 | 3.5 | 2" | 365x80x220 | 1500 |
| RO-XE-500 | 500 | 3.2 | 4" | 720x140x220 | 2500 |
| RO-XE-1000 | 1000 | 3.0 | 6" | 720x140x220 | 4500 |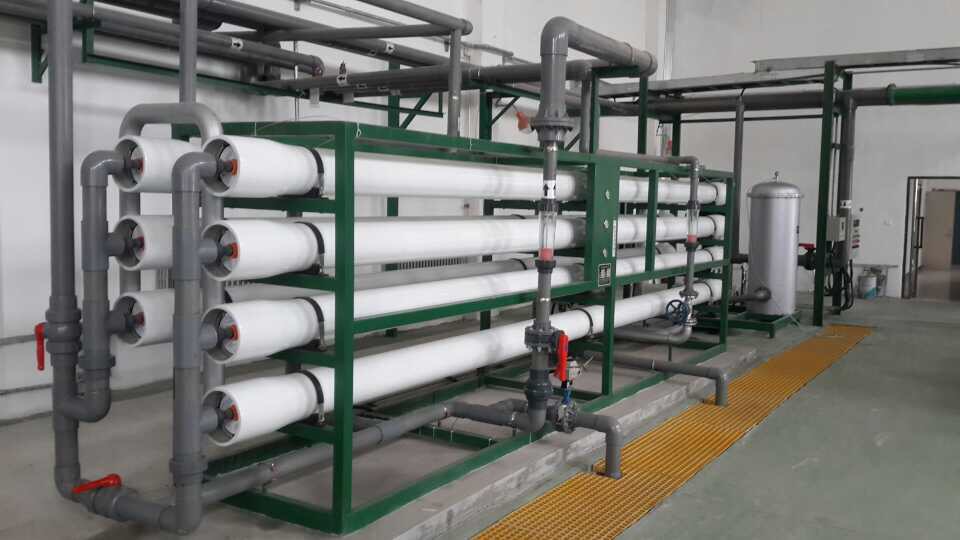 The business scope of Jiangsu Yixing Fuxin Environmental Technology Co., Ltd. includes: manufacturing, processing and sales of Environmental Protection equipment, Water Treatment equipment, Dust removal, Desulfurization and Denitration equipment, Landfill Leachate equipment, Low-voltage Electric Nitrate equipment, Landfill Leachate equipment, Seawater Brackish Water Desalination equipment, Plastic products and Electric Control Cabinet; Installation of Environmental Protection equipment; Sales of Metal Materials, Pressure Vessels, Heat Exchangers, CBD Extraction Equipment, Environmental Protection accessories, filler products, FRP products, Thermal Insulation Materials, Water Treatment chemicals (except hazardous chemicals), Water Pumps, Valves, Fans, Flanges, Reducers, Pipes, Wires and Cables, Instruments and Meters; Remediation of soil pollution; River management services; Technical research and development of water treatment agents (except hazardous chemicals);
We have two ways of packaging. One is that small equipment is packaged in plywood boxes, and the other is that large equipment is shipped in containers.
Our company is located in Yixing city with convenient transportation and extending in all directions. It is very convenient for air and sea transportation:
75KM to Wuxi International Airport;
230km to Shanghai Pudong International Airport;
370km to Ningbo port;
200km away to Shanghai port;
Our after-sales service is to respond to customer problems within 8 hours and provide solutions online and remotely 24 hours. If necessary, arrive at the customer's site to solve the problem within 3 days except for force majeure.